Piano Repair and Restoration Services in Laguna Niguel, CA
Philip Charlton, Registered Piano Technician, provides fast and efficient piano repair in Laguna Niguel, CA, and the surrounding areas. The provider also offers many other helpful services. These are a few ways he can help: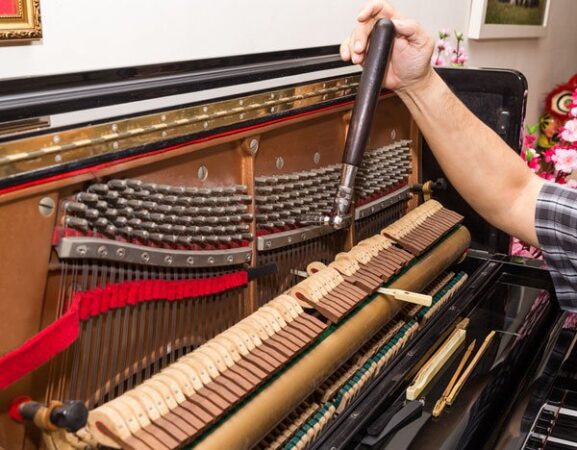 Piano Repairs
It's not uncommon for pianos to have issues such as sticky keys, buzzing sounds, damaged keys, and low-quality sounds. These issues can arise due to torn strings, misaligned hammer mechanisms, age, and accidents. Philip Charlton RPT can fix these problems and restore the beautiful music you're used to hearing from your piano. There is hope for your unit in his service, and he will be delighted to provide it for you.
Piano Reconditioning
Reconditioning services are available if you have purchased an older unit or have had one in your family for generations. The process involves examining the strung back, keyboard, and action to identify problem areas. Your unit may not need to be restored entirely but can be brought back to life with a reconditioning service.
Piano Tuning
Beautiful music requires perfect tuning. You can call Philip Charlton RPT for help with piano tuning. He can restore the high-quality sound your piano was designed to make, and he can also assist with voicing and regulating. These processes involve adjusting parts of the piano to change the tonal production so that you get the desired sound.
Piano Restoration
Philip Charlton RPT can restore your piano's casing and make it look like it did when it was brand-new. You'll be pleased with his work and can showcase it to your friends, family, and acquaintances. He works with top brands such as Yamaha, Kawai, Samick, Boston, and many more.
Pre-Purchase Inspection
Are you thinking about purchasing a new or used piano shortly? If so, you don't have to do it blindly. You can request that Philip Charlton RPT perform a pre-purchase inspection for you. He will look at the inside and outside of the piano and let you know of any issues that need to be addressed before you make a purchase. He may also be able to make some recommendations about the price and how much you should invest in the product.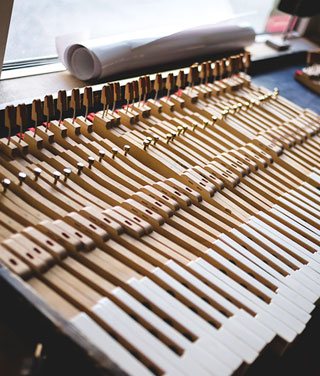 Get in Touch
Don't hesitate to reach out and schedule an inspection as soon as possible. He'll come to and look at the piano wherever you need him to be, and you'll have all the answers you need right away. Contact Philip Charlton, Registered Piano Technician, about his additional services. The phone number is 949-683-1654. You will receive a free service quote and can create a plan from there.