Registered Piano Technician with Over 40 Years of Experience!
Reliable Piano Services
Philip Charlton, Registered Piano Technician, is a reliable provider of piano tuning and other services in the Laguna Niguel, CA, area. As a piano owner or student, you can put your full faith and trust in his services.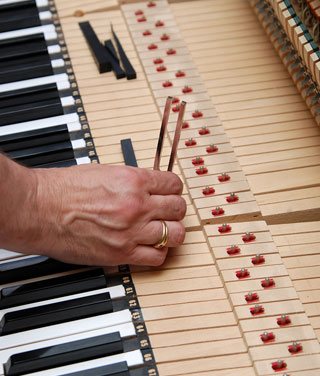 Registered With the Piano Technicians Guild
Philip Charlton is registered with the Piano Technicians Guild. This organization educates and supports such technicians to provide their clients with the highest quality of service.
You can rest assured that any person with this registration has diligently studied piano technology and has a vast knowledge of the history and evolution of pianos. Thus, Philip Charlton RPT knows pianos like the back of his hand and can perform multiple tasks to keep your unit tuned and performing exceptionally.
Founded in 1983
You can believe in Philip Charlton RPT's 40 years of experience in the industry. He has seen many issues and listened to a broad range of units. Therefore, you can trust him to make the proper adjustments to get your unit in tune.
A Passion for Pianos
One element that keeps Philip Charlton RPT in practice is his love for pianos. His main goal in life is to ensure that he preserves the beauty and functionality of every piano he touches. It keeps him happy and motivated to continue his work for a lifetime.
Multiple Services and Piano Brands
Philip has been in the business for many years and there isn't a brand of piano that he hasn't worked with.
You can even inquire about a brand you don't see on the list.
His knowledge is so broad that he might know about your piano, too. Don't hesitate to inquire because the answer might be astonishing.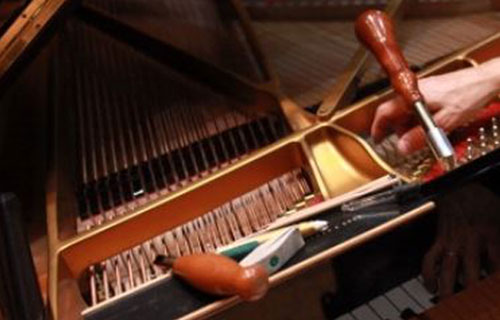 An Array of Satisfied Clients
Another reason you made the best choice by visiting this page is Philip Charlton's reputation. His work has satisfied thousands of customers, and the proof of that satisfaction is in the reviews. You don't have to look far to find this information.
You can read through former and current consumer reviews to see how many people he has helped to get their pianos back to perfect functionality. Take your time and read through many testimonials and comments because many are out there to review. Once you consult with him, you'll also experience his sincerity and love for his work.
Philip Charlton RPT is available 24 hours a day and seven days a week. You can contact him by telephone to discuss the services you need for your piano. The phone number is 949-683-1654, and the estimates are always free.
Areas served: Aliso Viejo, CA | Capistrano Beach, CA | Costa Mesa, CA | Coto de Caza, CA | Dana Point, CA | Dove Canyon, CA | Foothill Ranch, CA | Huntington Beach, CA | Irvine, California | Laguna Beach, CA | Laguna Hills, CA | Laguna Niguel, CA | Laguna Woods, CA | Lake Forest, CA | Mission Viejo, CA | Newport Beach, CA | Newport Coast, CA | Rancho Santa Margarita, CA | San Clemente, CA | San Juan Capistrano, CA | Trabuco Canyon, CA | Tustin, California